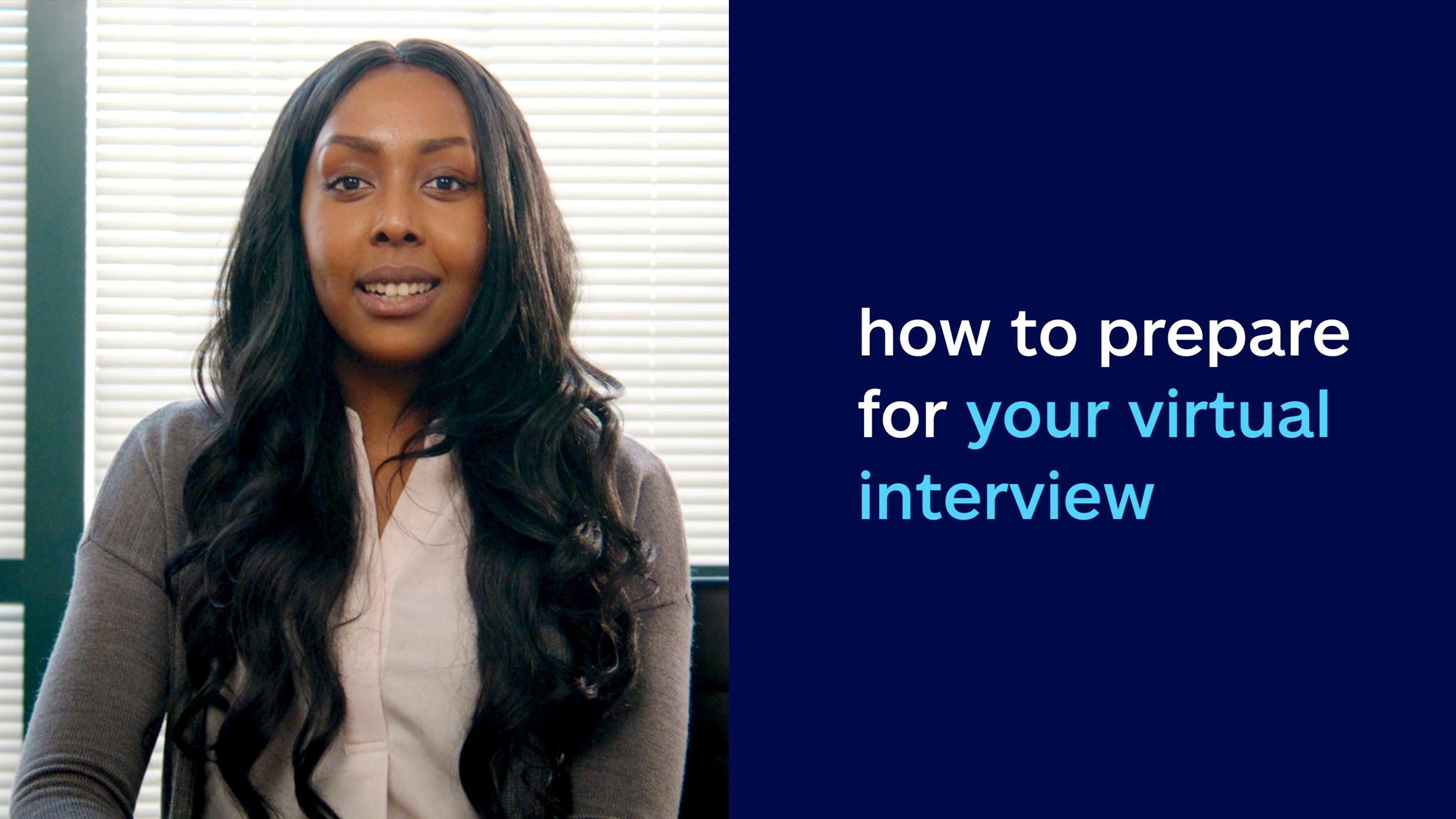 How to prepare for your virtual interview.
Hi, I'm Astou with Allstate Protection Plans.
Virtual interviews are new to many of us. So, here are some tips on how to prepare.
Before the interview: technology setup
Download any required software prior to the interview, like Zoom.
Next, confirm that your webcam and microphone are working.
Test your internet connection to make sure it's working too.
If using headphones, make sure that they're connected and selected before your interview.
Before the interview: workplace setup
Use a room or area that's free of distraction—including people and pets.
Please dress business casual. We want you to be comfortable.
Put your phone on silent—and please don't use it during the interview.
However, we do recommend keeping your phone handy—just in case we need to contact you.
If you run into any issues or can't join the call, please contact us immediately.
Finally, remember to relax and enjoy your interview!
We're excited to meet you!