ALLSTATE PROTECTION PLANS EXPRESS
the fastest way to offer

the p

rotection plans your customers want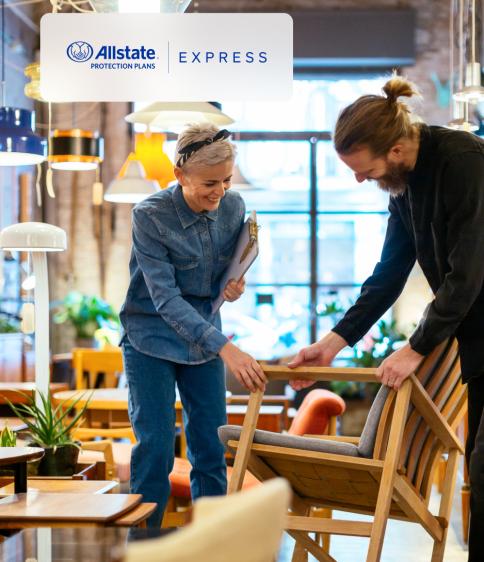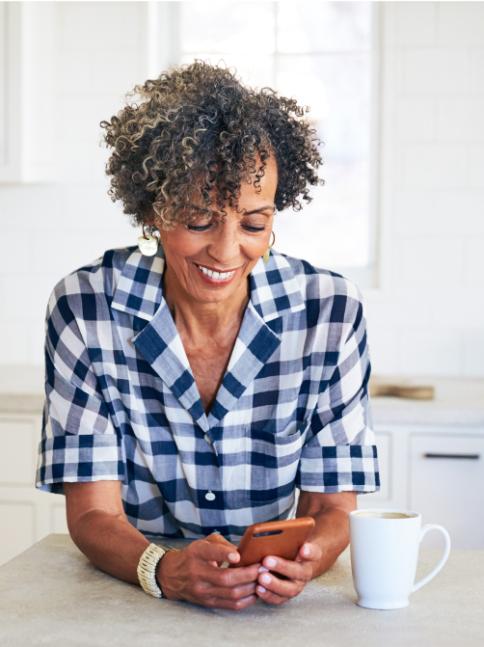 What is Allstate Protection Plans Express?
Many retailers worry that launching a product protection program will be a complex, resource-intensive process. Plus, you may have real questions about the service that new, unknown providers can offer your customers.
Allstate Protection Plans Express with our Falcon API is a turnkey solution any retailer can use to quickly and easily launch an Allstate Protection Plans program—so you can start offering your customers award-winning Allstate service in days rather than months.
140+ million

active customers
8+ million

service events fulfilled each year
90 years

of insurance experience
80% of U.S. consumers

know & trust Allstate
When it comes to product protection, there's Allstate and there's everyone else
Offering a brand your customers know and trust makes a real difference. That's something only Allstate Protection Plans can offer.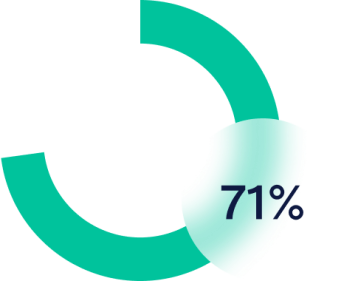 71% of consumers say they would prefer Allstate Protection Plans over our competitors.
76% of Allstate Protection Plan customers have purchased more than one plan across our multiple partners.
Data Source: Allstate Protection Plans Brand Interaction Study, February 2021.
Award-winning customer service
The coverage and support your customers deserve
Fast repairs or replacements
We get your customers back up and running quick and easy, with no hassles.
Accident coverage for select electronics
Plans for portable electronics like phones, laptops, and tablets cover drops, spills, and life's accidents.
Free 2-way shipping
When repairs are needed, we pay for shipping to and from our repair center.
Covers mechanical & electrical failures
Mechanical and electrical failures plus product breakdowns are covered after the manufacturer's warranty expires.
No hidden fees
We cover 100% parts and labor for all approved claims with no hidden fees. (Some plans such as smartphone, fitness tracker, and mobile device protection plans include a deductible.)
Easy online claims, 24/7
Your customers can file a claim online anytime, anywhere. Most online claims take less than 10 minutes.
A manufacturer's warranty provides consumers with limited coverage for select structural, mechanical, or electrical failures and product defects. Not every product comes with a manufacturer's warranty and they typically last for only 90 days to one year. Additionally, there are a number of issues, such as accidental damage (e.g., drops, cracks, spills) that are not covered under a manufacturer's warranty.
Protection plans provide coverage over and above a manufacturer's warranty. They extend the coverage period by multiple years. They also offer additional coverage and benefits, like power surge protection and free shipping for all repairs.
By giving customers the option to cover their purchase with a protection plan, retailers increase confidence (and purchase intent) by eliminating concerns about costly repairs or replacements in the future. If something were to go wrong, their customers know they would be covered. That's peace of mind.
In addition, customers who use their protection plans and have a good experience show increased satisfaction and loyalty to the retailer.
Retailers also enjoy increased revenues for every protection plan purchased. And protection plans can be broadly sold, even for lower-priced items like small electronics.
Our partners keep a portion of the fee they charge for each protection plan sold. In most cases, the retailer will have a variety of protection plan SKUs, each with an associated price that determines what they earn for that transaction.
Launching a program with Allstate Protection Plans is quick and easy. Our partners are given an easy implementation guide, access our Allstate Protection Plans Falcon API, and can be up and running in days. We also have a partner success team on standby to assist with any questions.
We offer protection plans for dozens of product categories—more than any other provider. Common product categories include electronics, mobile phones, smart home, furniture, jewelry, and sporting equipment. If you have questions about a particular product category, please contact us here.
After purchasing a protection plan, customers receive complete coverage details in either an email or brochure, including information on how to file a claim. Our omni-channel claims platform allows customers to file a claim online anytime 24/7, by mobile app, or over the phone.
For more than a decade, Allstate Protection Plans has disrupted the product protection industry with a focus on building a truly consumer-centric service. We have the most robust claims platform, broadest service network, and the only trusted consumer brand. Today we support more than 140 million active customers, tens of thousands of retail locations, and e-commerce sites across more than a dozen countries.
Our commitment to service excellence is the reason why we have longstanding partnerships with many of the world's largest retailers, hundreds of thousands of 5-star customer reviews, and dozens of service industry awards.
When it comes to protection plans, there's Allstate and there's everyone else.
Yes, we provide our partners with Allstate-branded marketing and merchandising assets.
Please click the "request a meeting" button below this FAQ. We look forward to hearing from you!