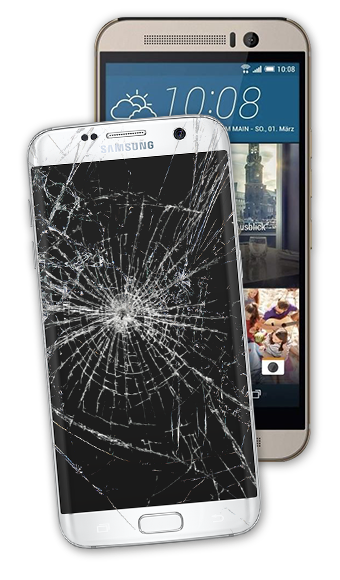 All plans automatically renew at the end of their term for $89/year until canceled. Downloading our app is required for activation.
A $99 deductible applies to all claims. *For savings claim info,
click here
.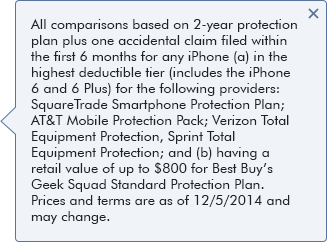 SEE HOW SQUARETRADE COMPARES TO OTHER PLANS.
READY TO MAKE THE SWITCH? IT'S EASY. Just call 1-877-967-5125 to sign up for SquareTrade and we'll help cancel your insurance from AT&T, Verizon, Sprint, or T-Mobile. Even if your phone is still under contract, you're allowed to cancel whenever you want without penalties, fees or changing your current cell phone plan. SEE HOW IT WORKS

›
| | AT&T | Verizon | Sprint | SquareTrade |
| --- | --- | --- | --- | --- |
| Price (over 24 months) | $264 | $264 | $312 | $149 |
| Deductible per claim | $199 | $199 | $200 | $99 |
| Convenient repair at any local service shop | NO | NO | NO | YES |
| Complimentary technical support | YES | YES | YES | NO |
| Covers any working phone, old or new | NO | NO | NO | YES |
| Loss & Theft Protection | YES | YES | YES | NO |
| Coverage never ends (auto-renews), cancel anytime | YES | YES | YES | YES |
| Follows you phone to phone, including upgrades | YES | YES | YES | YES |
TRUSTED BY OVER 25 MILLION CUSTOMERS AND COUNTING.
Protection doesn't end
unless you say so.

Your SquareTrade plan automatically renews so there's no gap in protection. Cancel anytime for a refund of any remaining coverage.

Coverage follows you
phone to phone.

You can easily transfer your SquareTrade plan to a new phone when you upgrade, so you're always covered.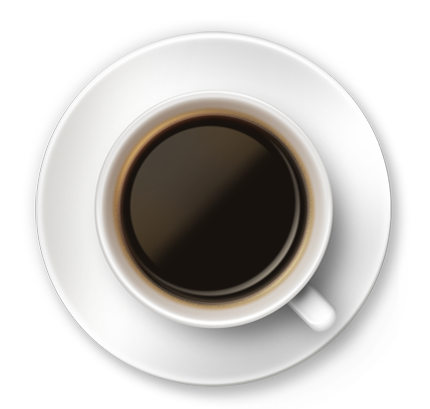 WHAT DOES SQUARETRADE COVER?
Smartphones are expensive to repair, and the costs can add up quickly. Check out the average repair costs below to see how much you can save with SquareTrade. We protect your smartphone against everyday accidents as well as common malfunctions after the manufacturer's warranty expires.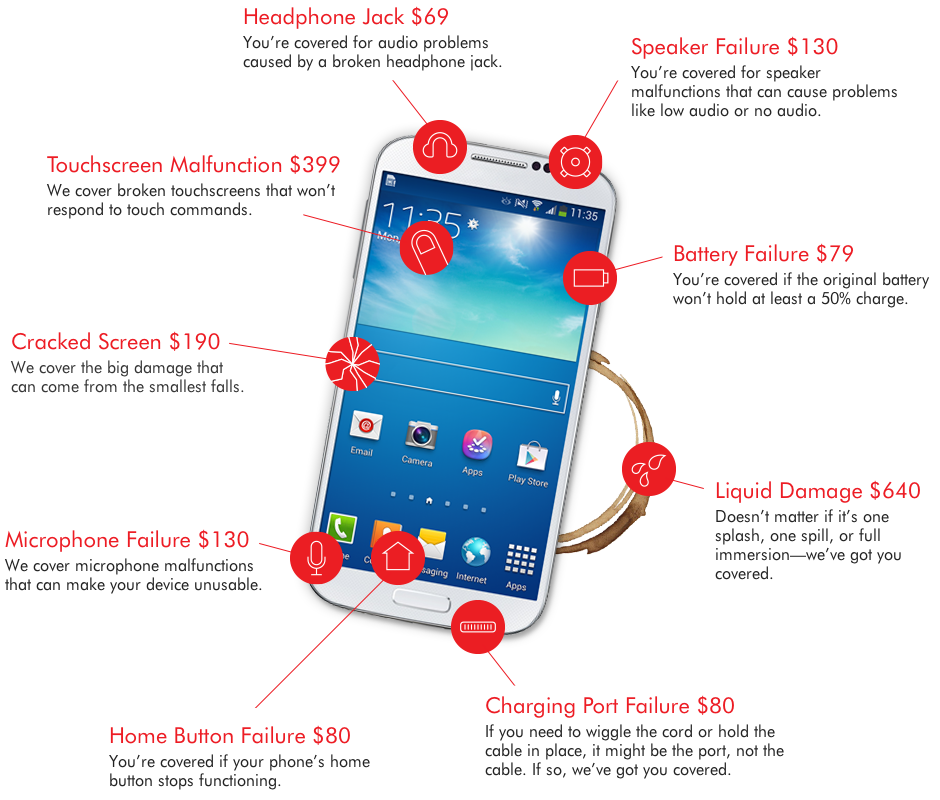 All repair estimates based on prices charged by third party repair stores. Liquid damage estimate based on price of Samsung Galaxy S4.
SQUARETRADE ZERO-HASSLE CLAIMS.
Here To Help, 24/7

File a claim with SquareTrade online or over the phone. Our award-winning customer support is available 24/7.

Fixed or Replaced Fast

We'll overnight you a replacement when possible (may not be available for leased or financed devices). Or, we'll pay to have your device overnighted to us, fix it the day it arrives, and then overnight it back to you.

Local Repair Option

Need it fixed now? Take your device to a local repair shop or Genius Bar, pay for any repairs, and we'll reimburse you. Great when traveling (SquareTrade covers you anywhere in the world) or when you just can't wait.
WHY IS PROTECTING YOUR SMARTPHONE A GOOD IDEA?
Phones Are Easy To Break

Research shows that 1 in 3 smartphones die or get damaged. In the U.S. alone, a phone breaks every 2 seconds.

They're Expensive To Replace

A new smartphone might cost only $199 when signing up for a contract, but replacing it will likely cost you up to $639.

Cases Aren't Enough

No case can give you 100% protection from accidental damage. And even "waterproof" cases can't protect against malfunctions.
FREQUENTLY ASKED QUESTIONS
Why is getting a protection plan for your smartphone a good idea?

Research shows that 1 in 3 smartphones will die or get damaged. And when they break, they can cost up to $639 to replace if you're still under contract with your wireless carrier. Meanwhile, most smartphone cases do little to prevent your screen from getting cracked, almost none are waterproof, and even the best can't protect your phone from malfunctions.

Why should I choose SquareTrade over insurance from my phone carrier?

SquareTrade protects you for less than you'll pay for insurance through your wireless carrier. How much can you save? Up to 50% every month—and up to $100 in deductibles when your phone breaks. That's up to $240 during a two-year phone contract. Plus, we give you the option of having your phone fixed at the local repair shop of your choice or, if you need to send your phone in for a repair, we'll cover all shipping costs and have it fixed fast.

Why doesn't SquareTrade offer loss & theft coverage?

Because we don't think it's a good value for our customers. Research has shown that people are 10 times more likely to have their phone break due to malfunctions or accidents like drops and spills (which SquareTrade covers better than anyone else) than lose it or have it stolen. Any yet, accident plans that include loss & theft can cost twice as much as plans that don't—up to $400 or more (fees plus deductibles). Meanwhile, Apple and Google have free apps to help find your phone if you ever do misplace it.

How do I cancel my insurance plan through my phone carrier?

Click this link and follow the simple instructions.

How will my item get fixed?

How your item gets fixed depends on what it is, the type of damage, and the type of plan you have. Here are some of the service options we offer:

Send it in for Repair: We'll repair your item in five business days or less after we've received it, guaranteed. We'll also pay for shipping to and from our repair center.

Same-day Local Repair: You can arrange for your own repair provider for same-day repairs and send us the receipt to get reimbursed.

Next-day Replacement: For smartphones and iPhones, we'll send you a replacement phone for next-day delivery (when available). As always, we cover all shipping costs.